Therapy for BaSO4 aspiration depends upon its severity. Initial management includes aggressive bronchoscopic suctioning and postural drainage. BAL is controversial since the contrast medium can be diluted and dispersed into other areas. Patients should be closely monitored for respiratory distress after the procedure. Broad-spectrum antibiotic treatment can be initiated for fever or leukocytosis.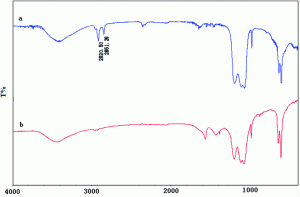 In addition to the liquid form of BaSO4, its tablet form has been used to evaluate swallowing function, and its accidental aspiration has been experienced, but not yet reported.
Alternate agents are also used to evaluate swallowing. Diatrizoic acid has been used as an oral contrast for CT scanning. However, diatrizoic acid is a hypertonic solution. It is a strong irritant and can induce severe pulmonary edema when aspirated into the lungs. Therefore, this contrast medium should not be considered as a substitution for BaSO4 in patients at risk for aspiration.
3,5-Diiodo-4-pyridone (Hytrast) and propyliodone (Dionosil) are commonly used for diagnostic bronchography. 3,5-Diiodo-4-pyridone is considered to have minimal pulmonary reaction, yet it has the tendency to cause alveolization and can result in fever, cough, and nausea. In addition, it causes significant pulmonary inflammation in animal models.
3.5- Diiodo-4-pyridone crystals caused an extensive polymorphonuclear reaction in the peribronchial alveolar spaces on the first day of exposure.
On the other hand, the use of propyliodone caused insignificant histologic changes in postmortem animal models. Only a slight macrophage reaction occurred on the first day after the exposure. Propyliodone should be preferred if aspiration is a concern.
Alendronate sodium (alendronate) has been commonly used for the treatment of osteoporosis and hypercalcemia of malignancy. Alendronate inhibits osteoclast-mediated bone resorption. Erosive esophagitis is a common complication of alendronate. However, the report of aspiration of alendronate pills is very rare. Alendronate was reported to cause severe tracheobronchitis, which progressed over several days after aspiration. Necrotic injury of bronchial mucosa and pseudomembranous formation, which resulted in airway obstruction, was described in this type of injury. Extensive debridement with rigid bronchoscopy was performed to remove necrotic debris from the airway. Thus, the use of alendronate in patients with aspiration risk should be cautious.
Visit to Health Care Pharmacy – medications online.